MISSION AND PURPOSE
HISTORY
RESULTS
Maksym Moiseienko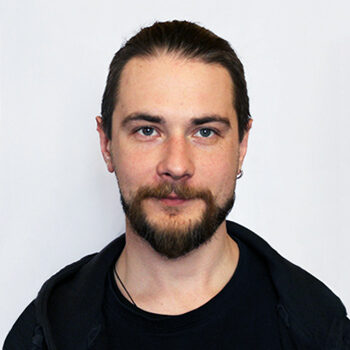 Humanitarian and Psychological Program Coordinator
Maxim was an active participant of Euromaidan in Luhansk. He joined the team of East SOS in 2014. He was a coordinator of the office of the foundation in Starobilsk. Since 2015 to 2020 Maxim was an assistant of the coordinator of humanitarian programs. He was assuring the delivery of food, hygiene supplies and other relief consignments for the internally displaced persons and people living in the front-line settlements.
Maxim headed the humanitarian branch in 2020 and became a coordinator of the social psychological branch in 2021.
Tetiana Dontsova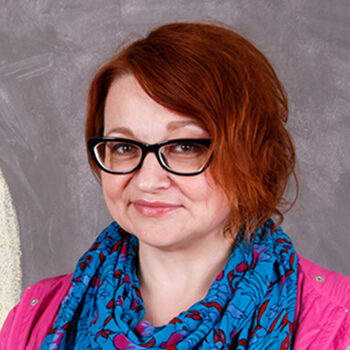 Psychologist
Initially Tetiana participated as a volunteer on the "hotline". Since 2015 Tetiana became a full member of the team and started to provide psychological and social support for the victims of the military conflict and also to support the families of the unaccounted, former prisoners of war and their relatives. In 2017-2018 Tetiana worked in the inter-ministerial group for rehabilitation of liberated from the captivity of the Presidential Office of Ukraine. In 2019-2021 Tetiana coordinated psychological branch of the organization. She is experienced in planning and performing of the international projects. In collaboration with the international organization MONDO she provided psychological and social support and organized rehabilitation events for the people affected with captivity and torture and also she maintained educational work on the topic of addictions for the families with hard life conditions. Tetiana collaborated with LIBERECO in the project "From conflict to dialogue and mutual understanding" for activists, police, teachers and teenagers. She also collaborated with the international foundation REVIVAL, GIZ, UNICEF and others. Tetiana is experienced in forming mobile groups for providing support in extreme conditions, organizing trainings and individual consultations.
Rusana Dyka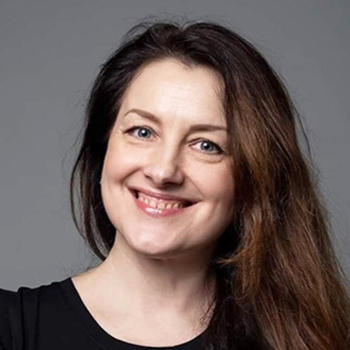 Psychologist
Rusana joined the team of the fund in February 2017. She started her work as practicing psychologist. Within the frame of the project «Dyakoni» she has founded the club of child psychology for preschool children and their parents "Uchtyshka" and also the psychological club for adults "Dovira". Rusana worked on the hotline, providing psychological and social support. She has organized trainings, workshops and art-therapy classes for parents with children, for teachers and high school students, people of the older age in the villages and cities along the demarcation line in Donetsk and Luhansk Oblast. Together with the team of psychologists Rusana has worked on the creating of the methodical materials for the UNICEF project "Znayu-Diyu-Zminiuyu" (I know – I act – I change).
Now Rusana provides individual consultations and psychological-social support for the persons suffered from the military conflict, NGO and local inhabitants. She also maintains psychological clubs for teenagers and adults, works in the crew of mobile groups, providing regular and emergency help.
Andrii Ostrykov