MISSION AND PURPOSE
HISTORY
RESULTS
Oleksandra Dvoretska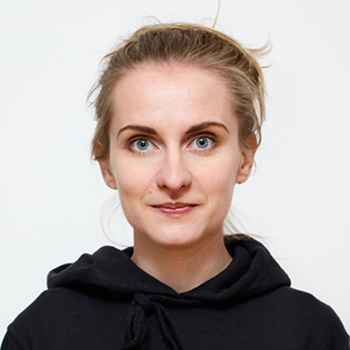 Board Member Advocacy Coordinator
Olexandra Dvoretska is the co-founder of the charity foundation Vostok SOS. She was born and grew up in the territory of the Autonomous Republic of Crimea. Olexandra has master's degree in political science. Since 2011 she has coordinated the Network of human rights parlours of Crimea and was the co-founder of Crimean human rights Center "Diya" (Action). In April 2014 the members of the Center together with the Luhansk members of Human rights Center "Postup" (Advance) and the activists of the civilian Center of Euromaidan in Luhansk have founded the initiative Vostok SOS which then has transformed into charity foundation.
In November 2014 "Focus" magazine included Olexandra Dvoretska into its list of TOP-100 of the most influential women of Ukraine.
In August 2019 Olexandra Dvoretska has become the coordinator of the Office for development of humanitarian policies of Ukraine in the sphere of humanitarian and information policies on the temporarily occupied territories. She organized the Forum of Unity in October 2019 in Mariupol and Age of Crimea in February 2020 in Kyiv.
Olexandra is the graduate of Ukrainian school of political studies and seminars of the Aspen Institute.
Now Olexandra is the member of the Council of the Coalition "Reanimation reform package" and is leading the advocacy branch of Vostok SOS.