MISSION AND PURPOSE
HISTORY
RESULTS
Kseniia Synieokova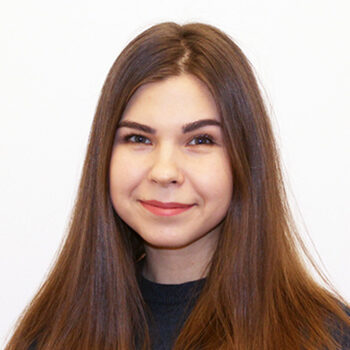 Educational Program Coordinator
Before meeting Vostok SOS Ksenia worked in Donbas in the educational cultural project on the development of culture in small towns and villages of Ukraine. In autumn 2020 during the time of massive fires in Luhansk region Ksenia joined the team of Vostok SOS as volunteer and then started to work in the educational branch as an event-manager. Now Ksenia is a coordinator of educational projects. One of them is "Volunteer teachers of Luhansk region". Its goal is improving of the educational level of children in the front-line schools. Another one is the development of digital capabilities of teachers together with Estonian organization "MONDO".
Yulia Kishenko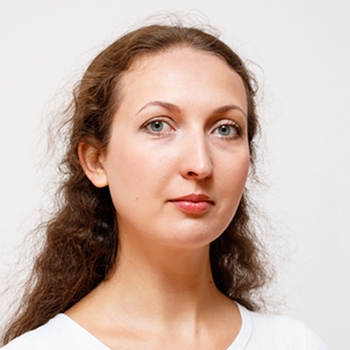 Educational Program Manager
Julia actively participated in Euromaidan in Luhansk. She participates in the team of Vostok SOS almost from the very start. Initially Julia worked on the humanitarian hotline and then as a co-coordinator of the humanitarian branch where she worked on the searching for the resources for the support of internally displaced persons. She is the author of the integration projects for the temporarily displaced persons "Hold the balance" and "Vostok DOM". Since 2016 she is a coordinator of newly founded educational branch. During the time of her work Julia has maintained hundreds of educational events with thousands of participants. She organized the network of schools of Luhansk Oblast for the project "Global education – we know the human rights". Also Julia is co-coordinator of the "Festival of Thoughts" which is being in Sievierodonetsk for five years and gather thousands of people.
In 2014-2021 Julia has been elected as the member of the Council of the organization and was its head in 2019. Julia is experienced in practical sphere, she often goes to the "field" and communicates with the beneficiaries in the front-line settlements.
Svitlana Bannikova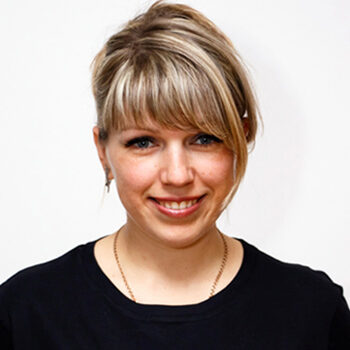 Event Manager
Svitlana has joined the crew of Vostok SOS in April 2016. Initially she worked as an operator of the hotline. She provided consultations on various questions and searched for the resources for support. From February 2017 Svitlana has started work as event manager in the educational sphere. She organized creative workshops for children. She took part in the preparation for the festivals "May 32" and "Festival of thoughts". Svitlana has taught robotics technology LEGO Education and LEGO BOOST in the Vostok SOS Hub in Sievierodonetsk. In 2018 Svitlana coordinated the mentoring program for entrepreneurs. She is the co-organizer of the children educational program "UN Model" in Luhansk Oblast for five years now. Today she continues to coordinate educational projects of the foundation and works with the network of the schools in Luhansk Oblast "Global education – we know the human rights".