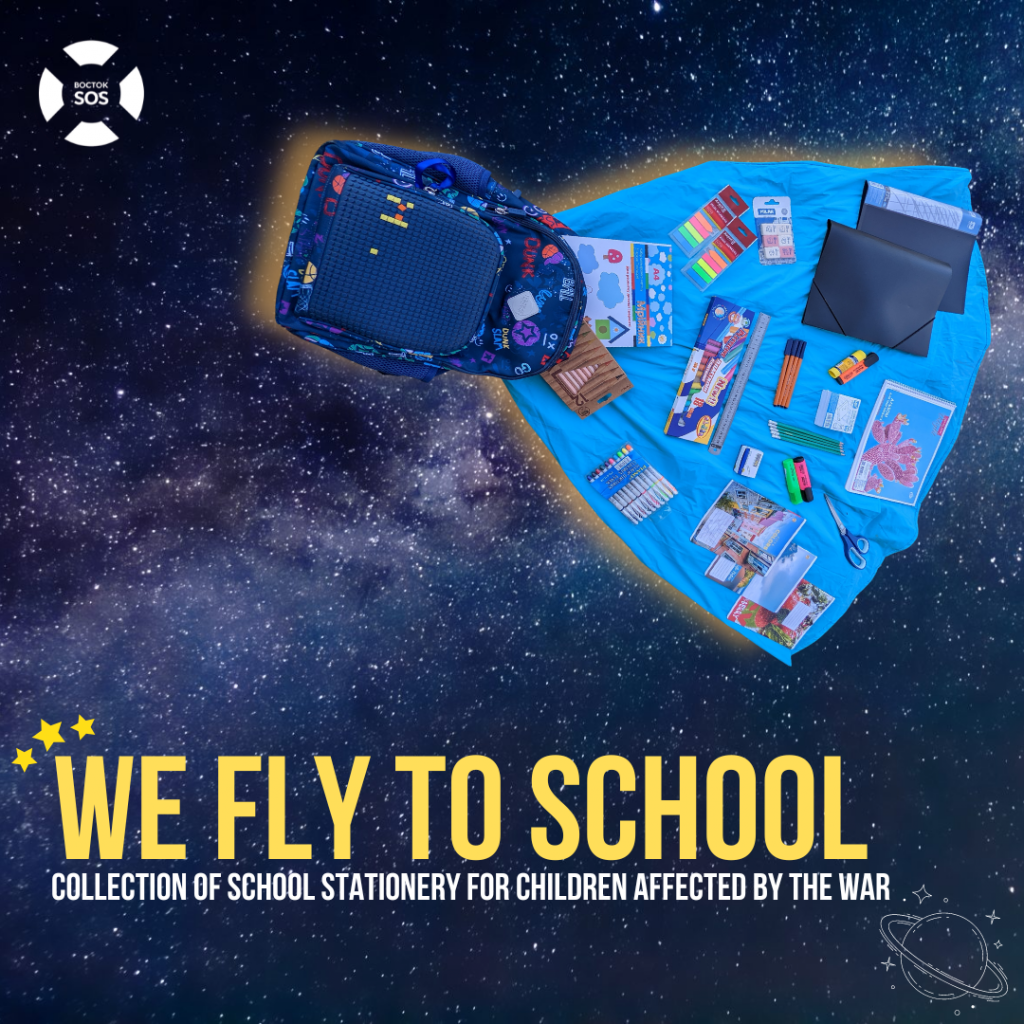 The first kiss in the back yard of the school, a bun from the canteen at the break, gossiping with friends on the windowsill in the corridor and eternal gatherings for curtains. These are normal things of school life familiar to each of us.
Unfortunately, due to russian aggression, thousands of children lost the opportunity to experience these joyful moments. But the Vostok SOS team wants to help young Ukrainians get ready for school.
We are opening fundraising and stationery for the formation of "school bags" that will be given to children living in compact settlements in the western regions. These sets will contain everything necessary for learning: from paints with albums for young pupils to notebooks and folders for high school students.
Currently, our goal is to collect 2,000 such sets. The cost of one stationery set is 1,500 UAH, together with a backpack – 2,500 UAH.
You can send us a donation of any amount to the fund's account so that we can purchase stationery for the formation of sets.
Beneficiary: Сharitable organization «Charity Foundation «East-SOS»
IBAN: UA893005280000026007455028483
Beneficiary's bank: ОТP BANK JSC, 43 Zhylyanska Str., Kyiv, 01033, Ukraine
SWIFT: OТPVUAUK
Bank code (MFO): 300528
Reference number of the organisation: 39764400
Correspondent bank: Deutsche Bank Trust Company Americas, 60 Wall Street New York, NY 10005, USA, #04448427
SWIFT: BKTRUS33
Purpose of payment: School office
Other details and currency accounts are available on our website.
Let's help together!