Marianna Volska came to Sievierodonetsk from Lviv last winter, and now she is conducting the «Ukrainian Speaking Club» in our office – a new initiative that turned out to be much need to those who know and understand Ukrainian, but do not have speaking practice.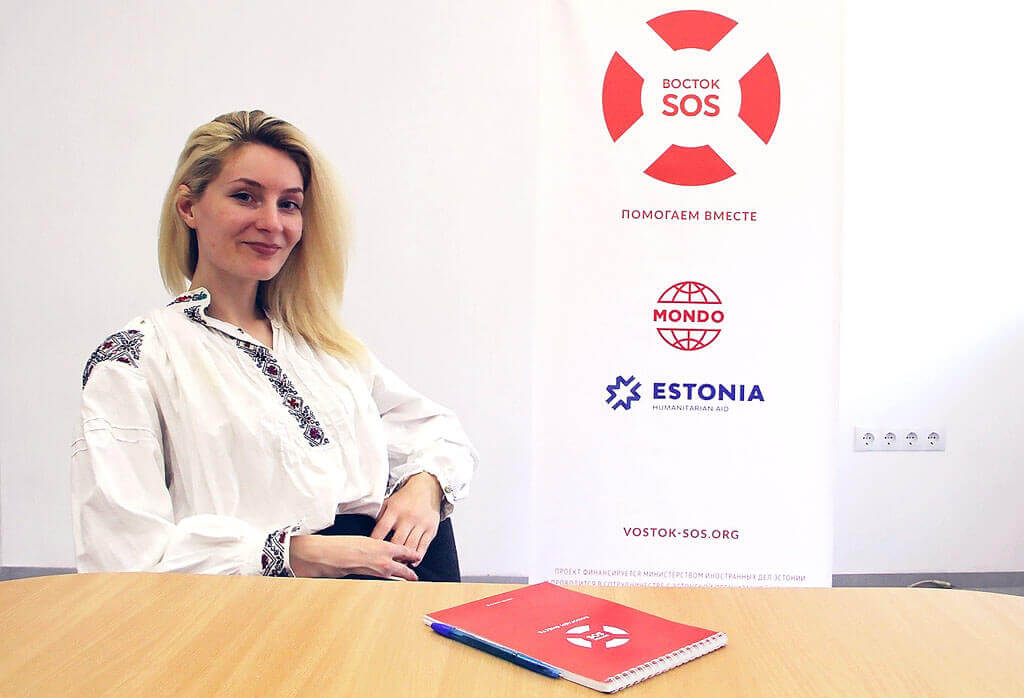 Marianna described how she started the speaking club and about the idea of the language as an important component of culture and society, which is at the foundation of her program: «I thought that Vostok-SOS is an organization that develops people. It brings into society something new that the society was lacking. And to me, the Ukrainian language is a part of the culture, but also a problem in the eastern region that needs to be solved somehow. And I told them, maybe you should make some kind of Ukrainian language class or a conversation club?»
Maria Gulyaeva, coordinator of the Sievierodonetsk office, suggested that she should make such a club. Marianna did not expect that she would be offered to carry out such a project herself and organize classes, but soon agreed and took a very serious and thoughtful approach to the task. Being an educator herself, she is well acquainted with developing classes and methodologies. Marianna knew that she wanted to conduct classes in the format of the English Speaking Club, which have been ongoing at the Vostok-SOS office since 2016. The main issue was to choose topics for conversation – after all, the residents of the city and region hear and understand Ukrainian, so there is no need for simple trivial topics, like when learning a foreign language.
«The problem is not that people do not know Ukrainian, but that they do not speak it. Because it is not the norm in society here. It is a language that is used somewhere in villages and in state institutions and that's all,» explains Marianna.
For the basis of her lessons, she chose three disciplines that are fundamental to each society and which form the system of values: cultural studies, political science, and religious studies. These are the blocks that develop the social culture and an understanding of what it means to be a member of society. Marianna believes that if you are already talking about language, then it should be taught in the format of culture:
«I want people who come to the Ukrainian Speaking Club to understand that language is part of culture and that without language it is very difficult to develop and be part of something.»
At the first lesson there were so many participants that Marianna decided to do the speaking club twice a week and alternate it in levels and topics to take into account the wishes and feedback of participants who came to class with different language proficiency. Many of them wanted to learn skills in conversation and learn to speak pure Ukrainian, and not in «surzhyk» (a mix of Ukrainian and Russian language). In their daily lives, they mostly speak Russian with their families and friends or in the store, and sometimes there is no one with whom they can speak Ukrainian, or it is shameful to speak it because they are not so good at it.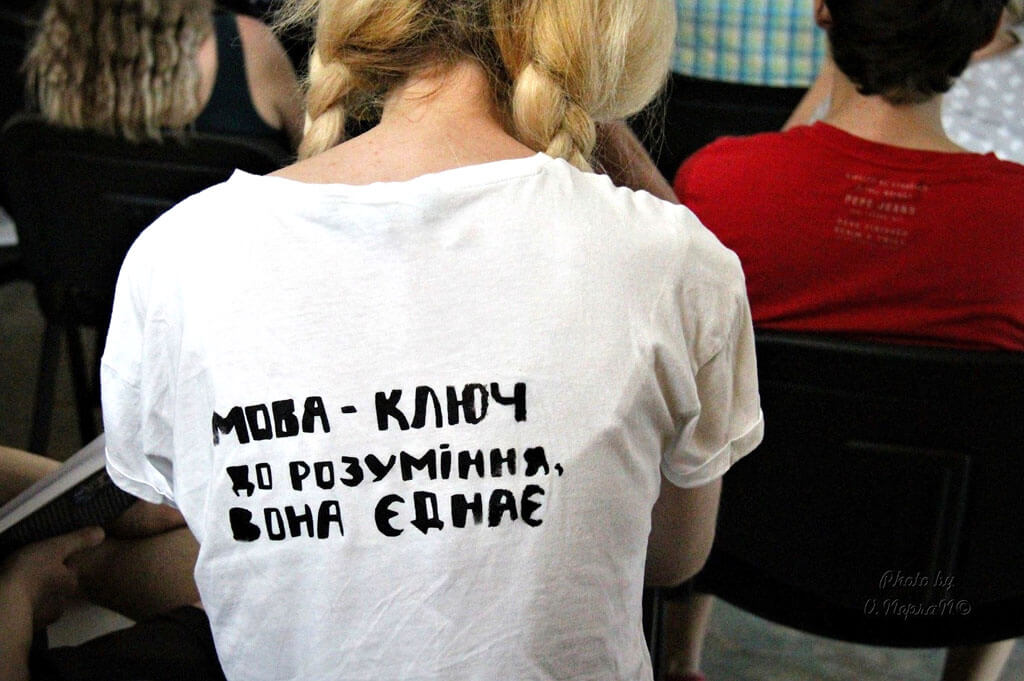 Marianna tells with enthusiasm that she is aiming to continue to run the Ukrainian Speaking Club. She carefully prepares for each lesson, selects interesting topics for discussion and helps participants with translation if they do not remember a word in Ukrainian. Her dream is that people in Eastern Ukraine also will speak in Ukrainian:
«Honestly, I would like to do something for Sievierodonetsk during this period. I really want to add something and show that Ukraine, Ukrainian culture and language – don't divide, but unite us. Because if you know who you are, if you understand why you are here; if you understand what history is and what the foundation of it is – you can also create it, you can become a participant in all the events that are happening now. Because people are the power that changes society. It is the force that changes the whole state.»
«For me, this club is the development of the Ukrainian language among the people here. I want the people who live here to develop the Ukrainian language. So, Marianna came here and, is conducting the Ukrainian speaking club on a volunteer basis. She is bringing culture to the masses, so to speak, and I want to support this initiative. Marianna's teaching format is different. You don't just come, read something from a book and that's it. It is in the format of a conversation and I like it a lot.»