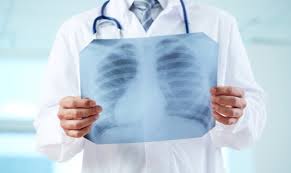 Belovodsk is a small town in Lugansk region, 60 kilometers from the front line. Surgeons at the hospital operate shrapnel wounds, but they still don't have an x-ray machine and other medical equipment.

For shrapnel wounds' operations we need an x-ray machine for examination of patients. We had an x-ray machine, but it broke. And now we operate without x-ray machine. Our surgeons are good and well-qualified, but it is always a risk for patients.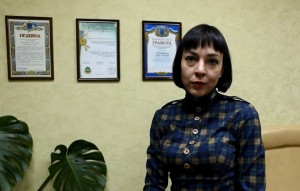 "We do not have an x-ray machine and we operate blindly. Off course, it is hard to imagine how our surgeons deal with it." – Dr. Anna Cheredenko said in an interview.
"We have one more problem. We also ask for one additional delivery room. There are a lot of women from Lugansk and they want to have a baby in Ukraine and get Ukrainian citizenship. We have up to 6 parturition per a day. Last year we had 160 births – more than usual. This year for the same period we had four times more. Therefore, it is important to form second delivery room. And also we really need electrocardiograph because of a massive influx of people and ongoing mobilization."
The full list of needed equipment:
X-ray machine – universal fixed-diagnostic setting, for 2-3 work places  in X-ray room
Six-channel electrocardiograph
Steam Sterilizer
Autoclave
Colonoscope
For delivery room needed:
Surgical ceiling lamp (with four lamps)
Neonatal table (heated for newborns' inspection )
Obstetric chair-bed
Pulse Oximeter with neonatal sensor
Manipulation table
Medical cabinet
Electric aspirator
Infusion pump
A set of tools for obstetrics
Also need regular hospital bed mattresses (can be used).
---
Please, contact us if you have opportunities or abilities how to resolve this problem:
+38 066 64 391 88 – Olga Ivkina